by Andrea Glazer
Above photo by Andrea Glazer, 2022.
Communities are built on cultural touchstones like churches and common meeting places, parks and schools for children to learn and play, and cemeteries to lay ancestors to rest and revere their legacies. We've talked in the past about the importance of cemetery records to cultural heritage. The physical conservation of these sites is equally important, as they're the final resting place of many lines of heritage and ancestry.
Last month, Anderson Archival dug up some history at the Washington Park Cemetery in Berkeley, Missouri. Created in 1920 by local Black businessmen Andrew Henry Watson and Joseph John Hauer, Washington Park Cemetery was at one time the largest Black cemetery in the St. Louis area. For generations, it was known in the community as the burial grounds of some of St. Louis's most prestigious Black leaders.
The Association of St. Louis Area Archivists (ASLAA) gathered a group of volunteers (including myself) to team up with Aja Corrigan, the founder of Saving Washington Park who's been working tirelessly to restore the cemetery and repair relationships between land owners responsible for the grounds, city entities, and the community to which the cemetery belongs. Our volunteer group spent most of the day recovering sunken headstones, clearing the endless overgrowth as we went. Many sections of the cemetery are completely covered in brush and vines, and many of the headstones that are visible are deteriorated beyond repair due to lack of upkeep or damage from tractors and landscaping equipment.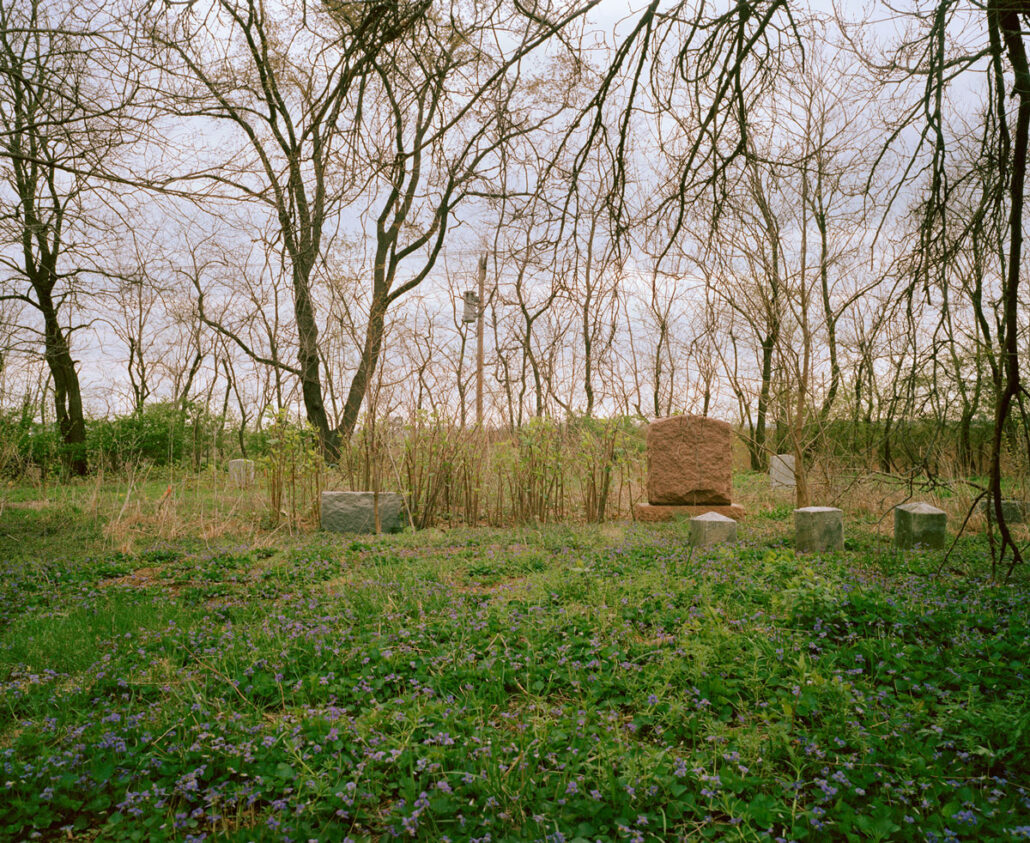 Unfortunately, the Jim Crow era during which the cemetery was founded continues to affect Washington Park Cemetery's peace. Since its inception, land rights disagreements, civil suits, and urban renewal took its toll on the cemetery. Lambert Airport, Metrolink, and the construction of Interstate 70 have displaced or paved over thousands of gravesites through the years.
Interested in historical Black archives? Learn about the Afro-American's digitization efforts in this article.
Because cemeteries themselves are not digitizable, the records associated with them are invaluable. Digital preservation efforts proved useful when thousands of buried residents were disinterred and moved to various cemeteries during periods of urban development. Paper records were vital in keeping track of the new locations of burial sites—though they did not prevent the permanent desecration of many whose records were lost.
Anderson Archival thanks ASLAA and Saving Washington Park Cemetery for the opportunity to shine light on this important cultural heritage site and lend a hand in its recovery. To learn more about Washington Park Cemetery's history, Washington University has a robust online exhibit about the site and its community impact.
Learn how you can contribute to Washington Park Cemetery's restoration efforts here: https://www.savingwashingtonpark.com/