Even on the most social, shallow corners of the internet, it is becoming hard to miss the world of museums and archives. For advocates of sharing and learning from history, that's excellent news.
When building or preserving a collection, a common pressing question is "How do I get this important document in front of those who don't even know it exists?"
The largely on-demand nature of the internet means that knowledge and familiarity have to, in some way, precede a search. But when your collection lives outside the realm of the typically encountered, searches can be rare.
Social media circumvents this. While gathering content and followers can be a slow process, a digital library shared on Twitter or Instagram can go from obscure to viral in the blink of an eye. Many museums have already captured this momentum. Successful accounts like New York Times Archives and The Met Museum set the bar high, but so-called smaller collections can find a niche audience in this medium as well.
With these successes, it becomes easier to understand why some museums and collection curators build their sharing strategy around social media.
Does this tactic encourage viewers to treat their experience superficially, as Philip Kennicott argues in a review, or does it fill a desire on participants' parts to be entertained and to interact? If "the only reason people know about it is because of Instagram," , isn't that, on the simplest level, more eyes on the art?
Ultimately, there is no denying that social media boosts awareness. Whether it changes the viewing and learning experiences is still to be discovered.
Why would a curator or director refuse to embrace and utilize social media in sharing their collection?
The Topic Is Too Niche
The internet is an ideal environment and means of finding researchers and appreciators of that very niche. Take, for example, this account about the former St. Louis football team, the Cardinals. While the Cardinals are a ubiquitous name for St. Louis baseball, the historical football team is far less known, and yet this Twitter account showcasing historical Cardinals football items has found a large following.
The Topic Isn't Interesting
Wait. You've spent years and money preserving a collection that isn't interesting? Doubtful! There may be dense text included in a collection, but interest is in the eye of the beholder – and there are ways to showcase even the most seemingly inaccessible collection .
A Social Media Account Is Just More Work. Who Is to Say There Will Even Be a Return on This Effort?
If reaching the technologically savvy and younger generations is a priority for you and your collection, social media isn't something you can afford to ignore. There are alternative solutions for organizations with tighter budgets or time constraints. The Library of Congress archive blog has a technical how-to for creating a bot that randomly shares images from an archive.
One of the many benefits of technology is the way that it constantly makes itself easier to use, so the possibilities for bots and programs managing social media accounts can only grow. Right now, bots may not generate the same level of excitement as a curated account, but they are better than nothing!
My Collection Isn't Digitized
It would be difficult to share on a digital medium that which is not digital. A collection kept on paper, in boxes, is not only limited in the means of gaining an audience, being available for research, and enriching the lives of strangers, but it is also at risk of loss. Anderson Archival is ready to build a digital library from your materials and ensure the safety of your collection with secure digital backups.
An audience for your collection is out there, and social media can help you find it. Creating a digital library is half the battle, but don't let that library go unused!
Are you ready to start a social media account for your digital collection?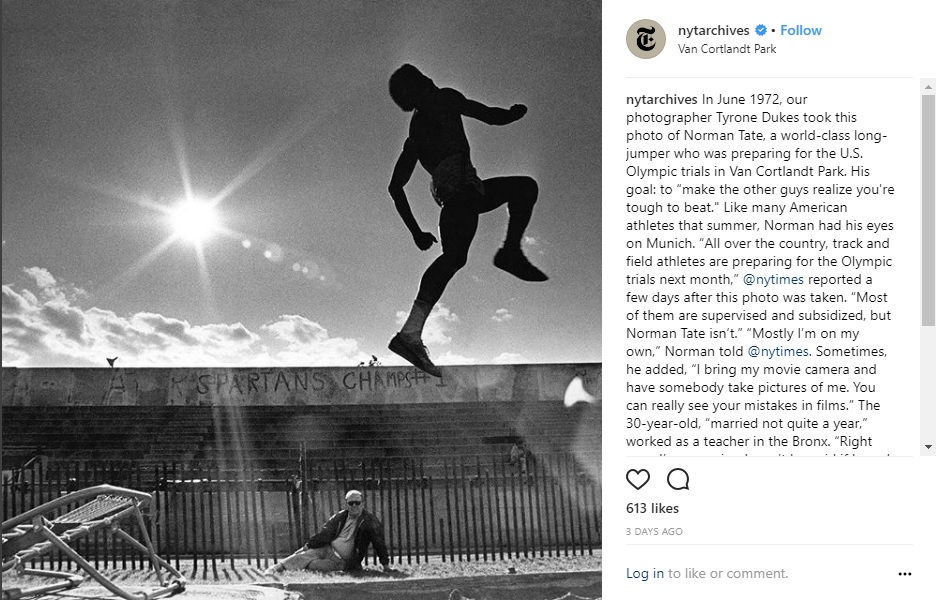 Three Ways to Make the Most of Your Digital Collection's Social Media Account
Tie history to today. Use hashtags like #OnThisDay to showcase artifacts published "on this day in history," or take a page from the marketer's playbook and tie posts to trending topics. These may not be successful individual posts, but inclusion in hashtags may gain followers who were previously unaware of your collection. Is a piece of your collection relevant to breaking news? Share it, but be sure to make the context clear.
Utilize trending topics within the archival community like #ArchivesHashtagParty, usually hosted by the twitter account. Members of the archival community and interested bystanders watch these topics. There are few other ways to put your collection in view of so many eyes! In addition to using hashtags, use social media to foster relationships within the archival community. Interactions between museums and collections can go viral, but even more beneficially, can mean shared audiences and resources.
Create something worth sharing. Rather than pinpointing what this means for your particular collection, it is easier to identify a social media post that isn't worth sharing. Search "history Twitter" or "museum Instagram" and examine the results. Does the account post interesting information and not just a link? Are the images compelling? Many accounts make the mistake of linking to the museum or collection website without giving a reason they wanted to share the post. There is something that just works about the digital library social media accounts for the Missouri History Museum and the St. Louis Art Museum.
What you do with your collection and how you share it is up to you. Anderson Archival is here to show you the possibilities and help make them happen. Is it important that your collection is preserved as a digital library, kept safe from loss, and available for future generations? Anderson Archival specializes in digital preservation and secure backup. Contact us today at info@andersonarchival.com to talk about your collection or sharing it with social media.