What Our Clients Have to Say
Read some of the amazing stories our clients have shared with us.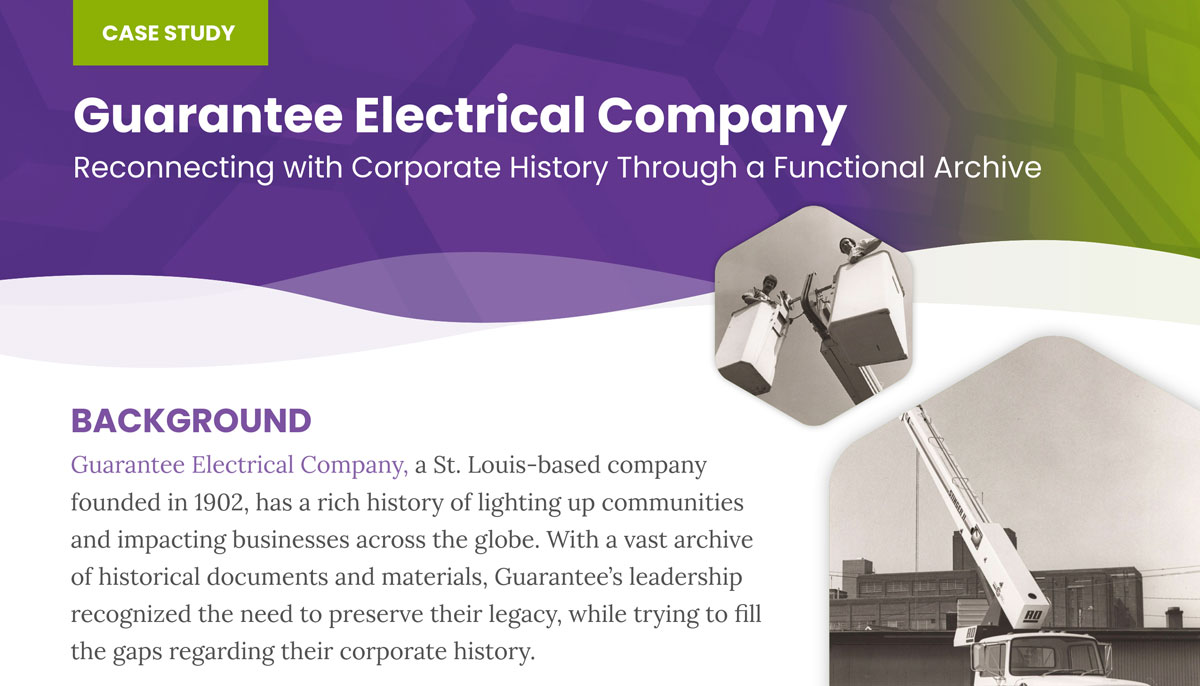 By Operations Manager Marcia Spicer We're looking back on the work we did with Guarantee Electrical Company's 100-year history, starting with the 1904 St. Louis
Read More »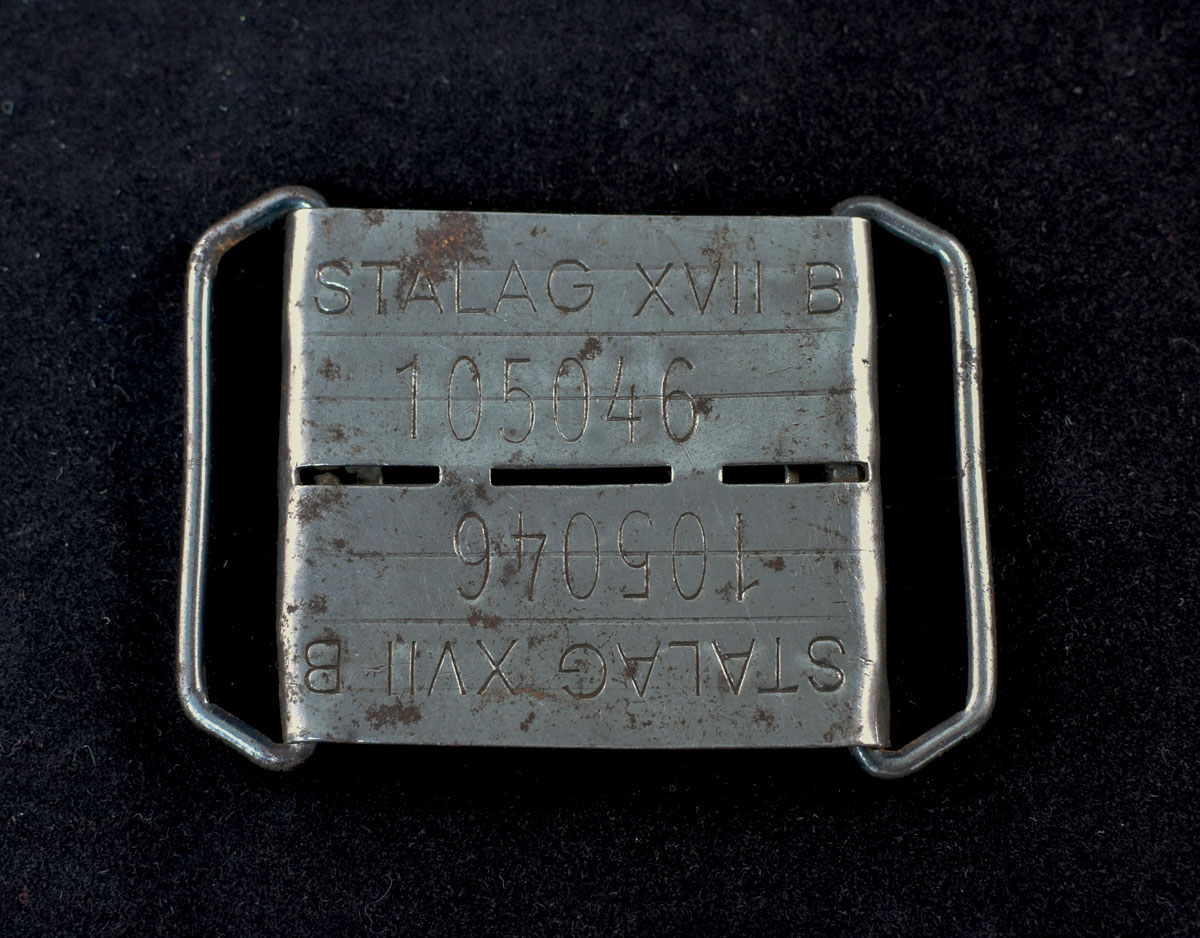 POW belt buckle. Image provided by Christopher Parrish and used with permission.  By Team Lead Marcia Spicer While much of the country braced for a
Read More »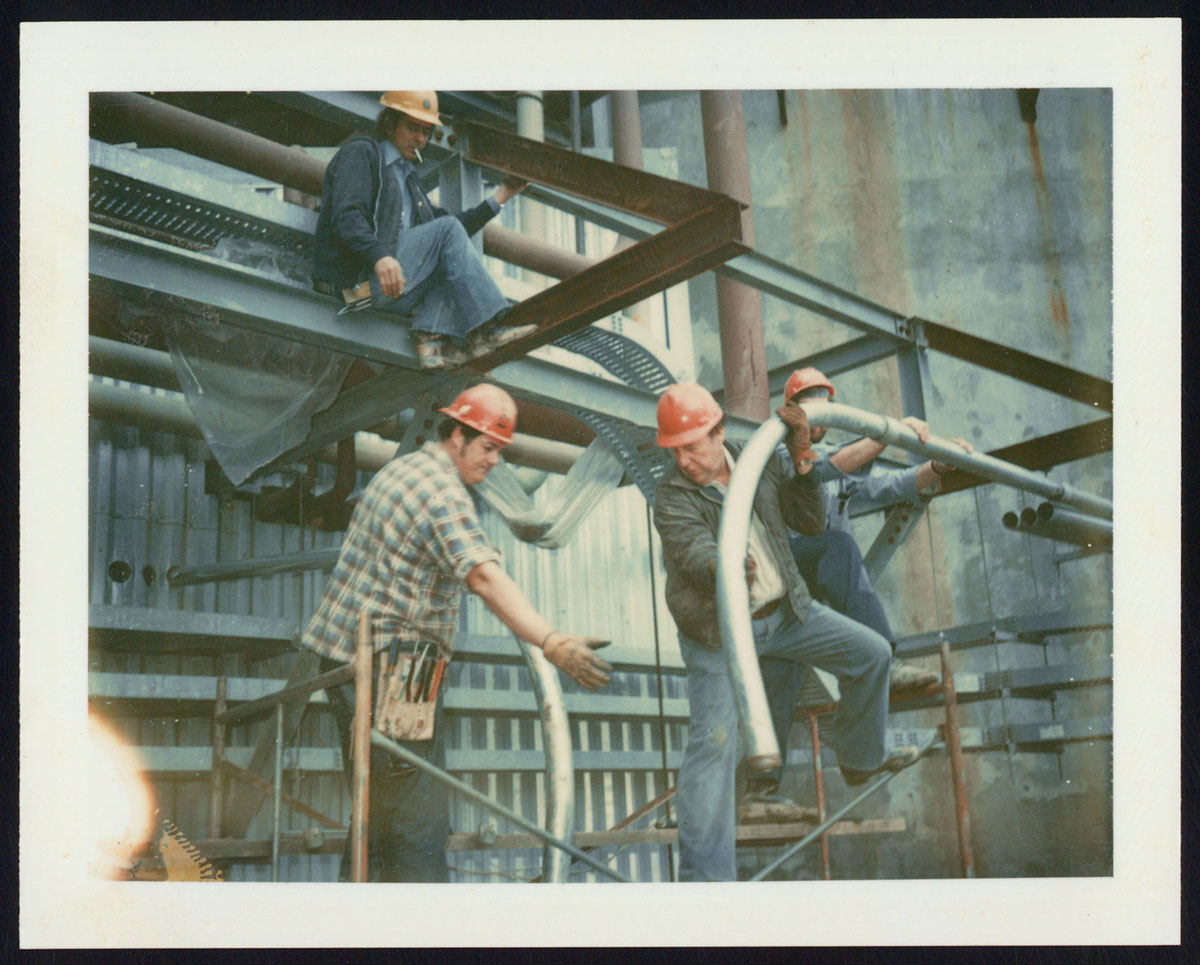 By Andrea Glazer What do local historians and corporations around the country have in common? One answer: a passion for historical corporate legacy. St. Louis-based
Read More »
See what our clients have to say about the digitization services they received from Anderson Archival.
It looks fantastic! Thank you for your hard work and attention to detail on this project.
I am so impressed and happy with you and the team's passion and thoroughness of how you approached and executed this project. My family is deeply touched and appreciative.
I enthusiastically recommend that people [who] have documents, photographs, or anything else that needs to be organized get in touch with you and see what you can do for them.
The quality is exceptionally good. My sincere appreciation for a job well done.
I am very pleased with [the photos] and the work you have done to get them to this condition... Thank you so much!
What made me think of wanting to digitize them was everyone asking who will inherit the letters. I'm like, "Well, everybody should have the letters."

People don't think a lot about building that connection with a family that's dispersed, especially during a pandemic. What a role these letters have played in a time when we haven't even been able to have a service or a mass for my mom. We've been able to have a memorial weekend—memorialized both of them, actually—in a way that probably we wouldn't have done if we hadn't been in the middle of a pandemic.

The letters just keep giving us the opportunity to connect. The ability to read them chronologically without the hassle of opening them and unfolding them, and just the fact that we can scale it digitally is the number one benefit.
I was looking at different providers, and you guys fit exactly what we needed. [Anderson Archival's facilities] have everything in house. We can just send them to you and [know that] you take good care of the books. They are very fragile, they're from the 1800s. You scan every page and then send us those files for us to keep on file for ourselves. I like that you guys are all in-house and just seem like a good reputable business. And that's why we chose you.
I enthusiastically recommend that people [who] have documents, photographs, or anything else that needs to be organized get in touch with you and see what you can do for them. Everybody's got a big cache of photo albums. People my age still don't want to just throw things away without having some copy or some reference to it, so I'm looking forward to telling other people about Anderson Archival and showing them what I've received. Hopefully, it's a solution for some other people to know.
I will just say that clarity is bar none. It's so nice. The digital versions are much easier to read than the hard copies because you can zoom in there. The end result is so much better than I thought I would get because I'm used to like scanning from my multipurpose printer/scanner. They accommodated for the varying size of each letter and left a border around it so that you didn't have to worry about [the image being cut off].
Everyone has some interest in these old photo albums, so this was a problem staring me in the face. I was trying to find a way to share the albums in a way that was equitable and could be appreciated and easily accessible.

I had some knowledge of what I wanted done, but I knew I did not want to do it myself for a couple of reasons.

I was looking for a local company because I did not really want to take these irreplaceable albums and put them in the mail to someone I did not know. I was hoping I would [physically] hand [over] my documents and feel like there was some personal accountability rather than putting a box in the mail.

I was just blown away. [Principal Mark Anderson] came over and talked to me a little bit and gave me a lot of confidence that I was for sure in the right place.
Are your ready to see what Anderson Archival can do for you?
Anderson Archival is a full-service digitization company. We work to fulfill our clients needs from organization to rehousing in archival-safe materials. If you need a service that we don't directly list on our website, let us know! We go above and beyond for every client to provide the highest quality digital collection ready to show the world.
Subscribe to Our Newsletter
Digital preservation is about connecting to history. We do our best to bring you the important news and personal stories you're interested in. We're always looking for article ideas. Come learn with us!